Welcome to the Omnimaga download section!
In here you will find all games and utilities made by Omnimaga staff for both TI calculators and Windows as well as our own music and video game music arrangements and even calculator videos. In addition to that, there is a section where regular forum members who have 40 posts or higher can freely upload their own TI calculator games and utilities, which will quickly be approved by Omnimaga staff and managers afterward. Finally, there is an older section where you can find some of the best old calculator RPGs (including Casio/HP), although that section is now in read-only mode.



Here are the rules and instructions to upload your own files:
-You must have at least 40 posts.
-You must upload your file in a ZIP archive!
-Alternatively, you can link to the file info page on www.ticalc.org, www.cemetech.net or www.tiplanet.org if it is also available there, but no other sites are allowed right now. We recommend that you upload your file directly, if you are gonna regularly update it, as it might make it easier on the user's end.
-Your file must be under 20 MB in size.
-Adult content and potentially offensive material, such as racial slurs or defamatory content, are not allowed. Swearing and jokes are ok, though.
-Your file must NOT contain any illegally-shared material, such as proprietary ROMs or copyrighted music.
-Math/science/school-related utilities are not allowed, and we reserve the right to put a quota on the number of games/utilities of a certain kind we allow in our archives (eg: number guessing games). This is to control the quality of our archives.
-Screenshots are optional, but are recommended. We recommend using http://img.ourl.ca/ to host them. Forum BBCode might be used to link to them.
-Instructions on how to use the game or utility are recommended, either in readme, screenshot, or description form. We will not accept the file if we cannot figure out how to run it.



MAKE SURE TO UPLOAD YOUR FILE IN THE RIGHT DIRECTORY!!! Regular member files go under the

User-Contributed TI Calculator Games & Development Tools

category

and must be placed in the right sub-directory

(eg: Navigate to

TI-83 Plus, 84 Plus & Silver Edition

then

83+/84+ Games (Action/Arcade/Shooter)

). When in the right directory, click the "Add Download" link at the bottom of the page.

If you upload your file in the wrong section, it will be rejected.

If you are unsure where a game in particular needs to be located, feel free to post a question in the Feedback section of the Omnimaga forums.

Once you have uploaded your game or utility, it will be placed into the pending queue and reviewed by an administrator as soon as possible. Afterwards, your file will not only appear in our downloads section, but a new topic will automatically be created on the forums with a link to the file info page where forum users can discuss or comment on your file.

After you reach 1000 posts, your files are automatically approved.


Have fun browsing and we hope you enjoy what you find there. If you are a programmer, we hope you find what you need there and if you don't, feel free to search and ask on the forums!
The Reign Of Legends 3
rl3.zip
Filesize: 218.1kB Views: (2852) Downloads (740)
Previous Download | Next Download
Description: RL3 is a RPG (Role Playing Game) where magic and monsters takes place. You have to explore lots of forests, caverns and dungeons to collect treasures while fighting many foes. If you played many RPGs so far, then you'll be able to get into this game very quickly. The only difference in this one compared to other TI-calc ones is that it's incredibly huge and even more complete. Making this game required more than 900 hours of hard work! The story mainly occurs in the future. Lekens, Zanik and Nomesi start in 2235 A.D., a post-apocalyptic world where chaos reigns and they are the *only* survivors to the emperor attack. They must kill him, but unfortunately, they run into three monsters and can't defeat them, so the humanity ends here. 382 years later, Xemeca, a mysterious man, decides to return in 2200, where Lekens lives to give magic to him, as well as to the two others. You must find Zanik and Nomesi so Xemeca can explain them the quest…

Main features:
-Fast loading in menu and battles.
-A storyline with over 16 hours of game play
-3 characters
-Magic Feed-back (a.k.a. New Game + in Chrono Trigger)
-Enhanced graphics using Codex, Zpic and Basic Tools programs
-ERR:MEMORY free
-Garbage Collect are really rare
-Some programs are copied in the RAM with Flash Gordon to avoid archiving/unarchiving
-High quality magic animations
-Changing character row in battles
-Each character has different abilities (including stealing items from foes)
-4 world maps
-You can travel in time (like in Chrono Trigger)!
-Over 70 cool looking monsters
-Huge boss graphics
-Different battle scenes
-30 locations with over 1000 screens
-More than 10 magic orbs
-Shop and Inn
-Interaction with NPCs (Non-Playable-Characters) outside and inside the houses
-Big villages (16 x 20 tile-map instead of 8 x 16)
-Mini-games
-Many side-quests
-Over 17 KB of movies (around one hour)
-Specials events
-Airship
-2 compressed save files (They used to be 700 bytes and they shrinked down to 160!)
-Possibly the best extended TI-BASIC game from the pre-xLIB era

ONLY WORKS ON A SILVER EDITION OR 84+ MODEL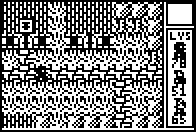 ---
Posted by: DJ Omnimaga 29 September, 2008, 09:52:32
Author: DJ Omnimaga


Linking Codes

| | |
| --- | --- |
| Direct Link | |
| Show Html Link Code | |
0 Members and 1 Guest are viewing this files.