1
« on: Yesterday at 05:08:05 pm »
Here is Final Fantasy: Mana Force version 3.0 for the TI-83 Premium CE and TI-84 Plus CE!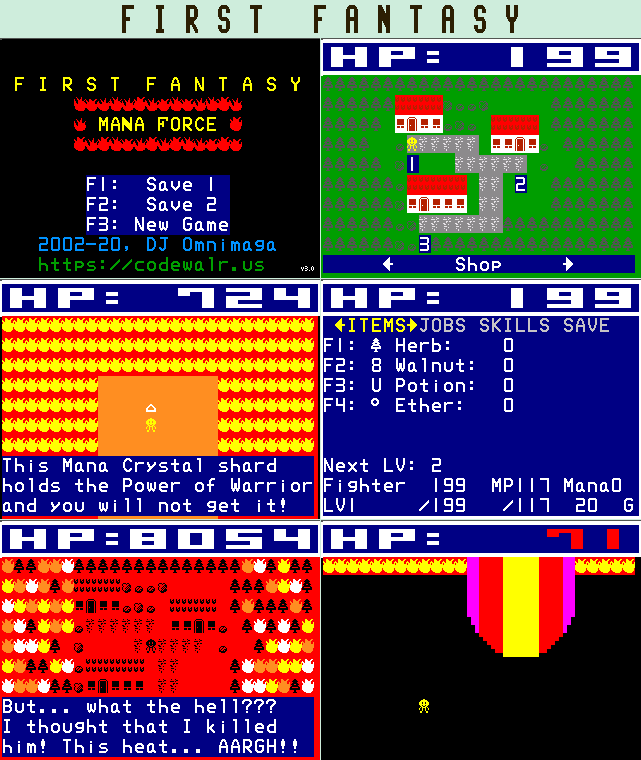 -You can now quit the game with CLEAR from the title screen.
-The game now uses single-color sprites instead of only ASCII art graphics.
-Text now uses a different font.
-Omega magic spell visuals have been updated
-Some magic icons were replaced
-There is now an animation before casting magic spells.
-Version number is now displayed at the bottom-right of the title screen.
Download link:
https://tiplanet.org/forum/archives_voir.php?id=185757