In the Dragon Ball Z anime, C-16 is a cyborg created by Dr. Gero for the Red Ribbon Army.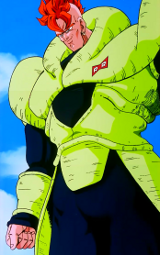 It is damaged in an attempt to protect cyborgs C-17 and C-18 against Cell, and is repaired by Bulma and her father at the Capsule Corporation in order to participate in the tournament organized by Cell.
In episode 168 of Dragon Ball Z, while attempting to repair it Bulma manages to dump some part of the source code of the cyborg C-16 on her computer.
We briefly see two code segments, and we note that this is Basic code, Basic being a very common language in the 70s and 80s which was preinstalled on many 8-bits and 16-bits computers.
Here is a small part of the episode with:
a first code segment visible between 0min11s and 0min20s
a second code segment visible between 0min32s and 0min39s
We have the pleasure to invite you to a contest in order to win great prizes:
1

TI-Nspire CX non-CAS

with its software and licence + 2 TI-Planet stickers

1

TI-84 Plus C Silver Edition

(new color calculator for back to school 2013) with its USB charger + 2 TI-Planet stickers

1 Texas Instruments calculator poster (model of your choice, if available) + 2 TI-Planet stickers

1 Texas Instruments USB pen + 2 TI-Planet stickers
1 Texas Instruments notebook + 2 TI-Planet stickers
4 TI-Planet stickers
Go hunting for the seven crystal balls, and if you success before the others, you'll be able to ask dragon Shenron the prize of your choice!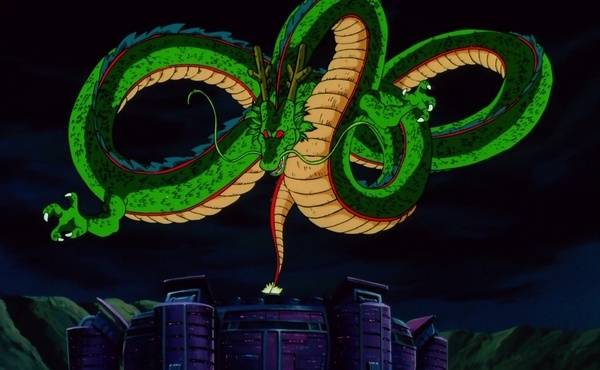 To complete your quest for the seven crystal balls and invoke the Shenron dragon, you just have to send us by email at
[email protected]
before Wednesday, June 2013 5 at 23:59 CEST
(France time)
:
a valid email address to you contact
your names and address
your answers to some or all of the following 7 questions:
1st crystal ball question:
Copy exactly in a text file the 1st Basic code portion visible between 0min11s and 0min20s in the above video.
2nd crystal ball question:
This 1st Basic code segment is actually taken from a much larger project. What could it be? (multiple answers possible)
3rd crystal ball question:
This 1st code segment is actually incomplete and the end is missing. Without changing the already copied lines, develop and add a coherent end for the code and add it to your text file. (multiple answers possible)
4th crystal ball question:
Copy exactly the 2nd Basic code segment visible between 0min32s and 0min39s in the above video.
5th crystal ball question:
Many families of Basic languages ​​have existed, and the 2nd code segment actually uses a very specific dialect of Basic.


Give the exact name of the Basic language used here in the 2nd code segment.

Which computer (brand and model) could possibly have been available at the Toei Animation when the anime was being produced, so that they were able to copy this 2nd code segment from it? (multiple answers are possible)

6th crystal ball question:
This 2nd code segment is actually incomplete and the start is missing. Without changing the already copied lines, develop and add a coherent start for the code and add it to your text file. (multiple answers possible)
7th crystal ball question:
Copy or adapt the 2nd code segment on the hardware, emulator or software of your choice. (the choice of monochrome or low definition screens is not penalized - only correct/complete adaptation of the code within the chosen constraints is taken into accound)
Ignoring the part you had to complete, what does this 2nd code segment perform?
You'll send:


the name and version of the chosen hardware, emulator or software
in a text file, the used source code, adapted if necessary for the chosen hardware, emulator or software
a file directly usable with the chosen hardware, emulator or software
in a text file, your description of what the program does perform (you have the right to attach fixed or animated images if some things are hard to describe)
Extracts from the rules:
If we receive several entries from you, only the latest will be valid
(meaning that if you send a second entry with new answers/modified answers, don't forget to add the other answers you sent us the previous time)
we will grade you answers once the contest is finished, and we will establish a ranking
if several people end up with the same grade, the sending date/hour will be used to choose
each winner will be contacted in the ranking order, and will be able to choose among the prizes left in
The full rules are available here: http://tiplanet.org/forum/archives_voir.php?id=12093 or on UPECS
Source:
(with hints)
http://tiplanet.org/forum/viewtopic.php?f=49&t=11923&p=140702&lang=en