1
« on: November 07, 2013, 02:56:53 pm »
Today I am pleased to present a historical picture

I've put together for you the first graphic in the world, launched by Casio in 1985, the fx-7000G

and the recent HP Prime from this back-to-school 2013!

Of course, the fx-7000G has not as many features as the Prime, but it is quite complete, and still works great 28 years later ! It was strong, in this time.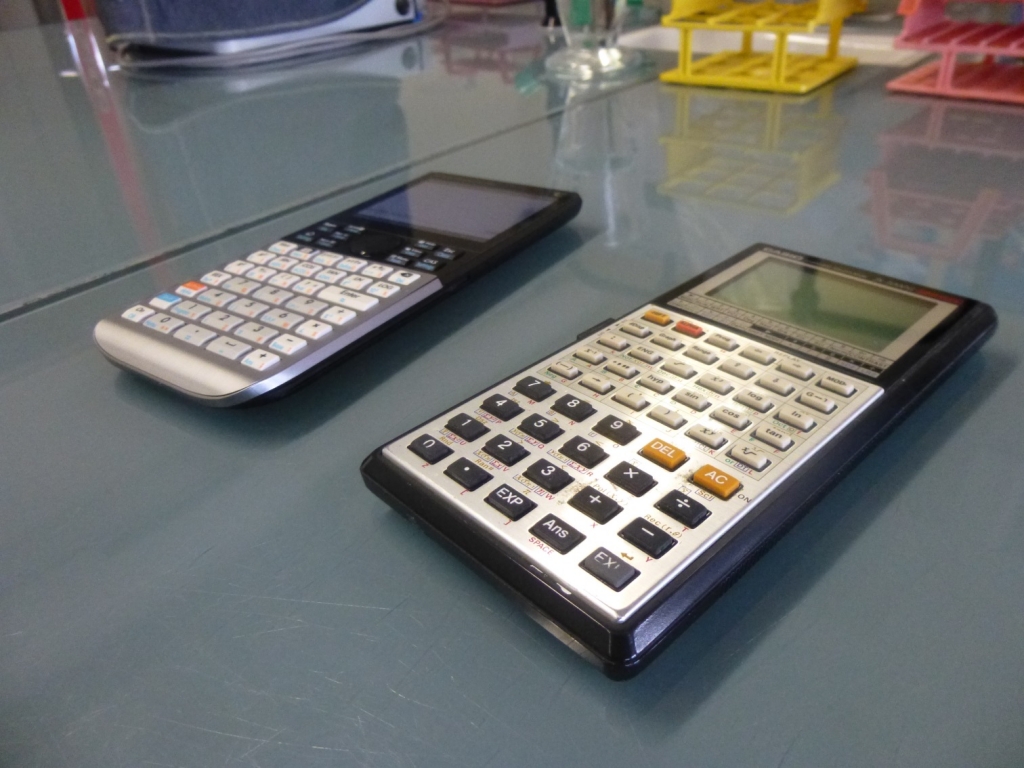 Did you remember this pic I made a few months ago ? It makes the chronology of graphing and CAS calculators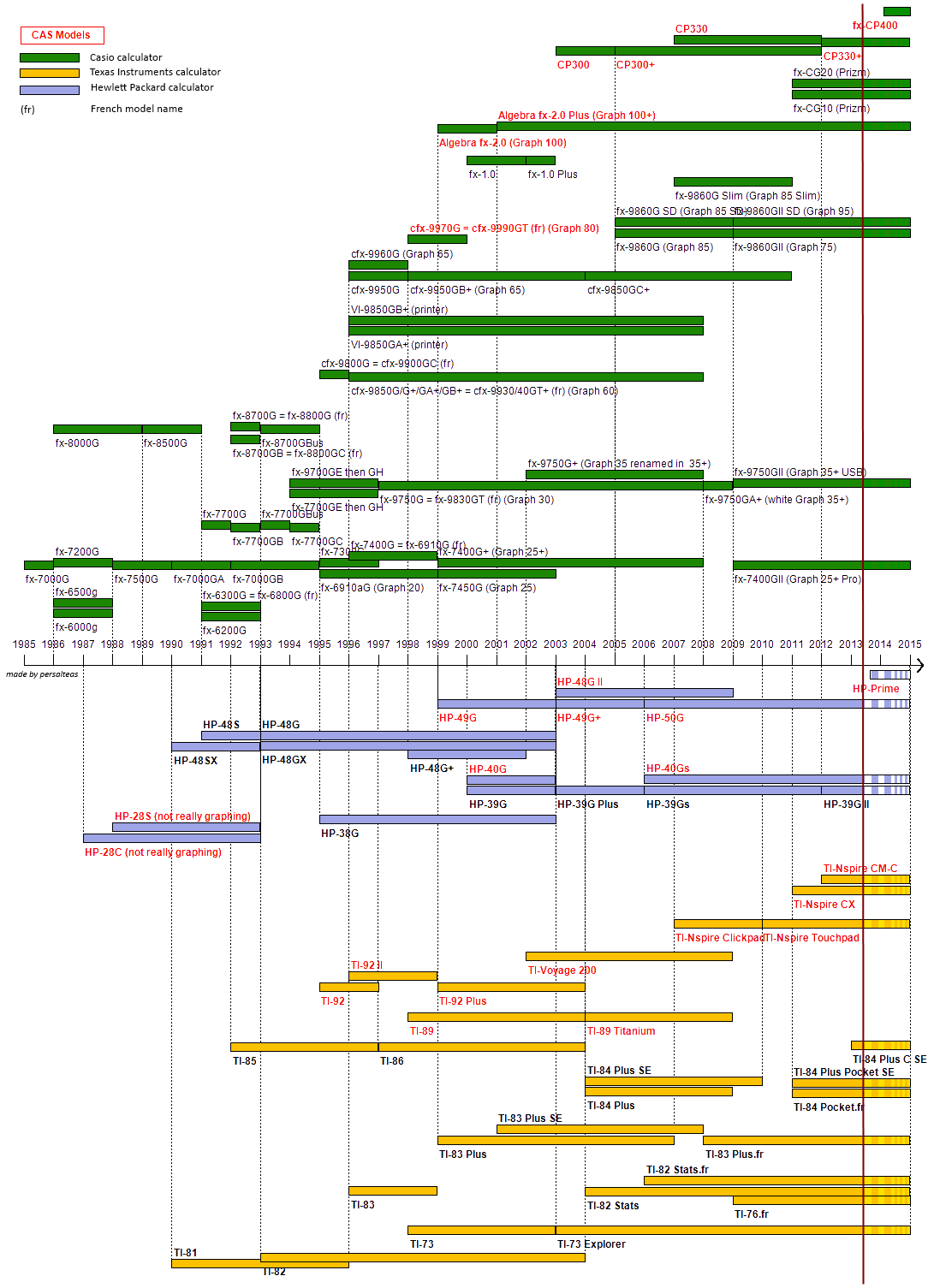 Some models are now forgotten, TI-85/86, the first Casio ones (
and we rediscovered some ones several days ago on TI-Planet

), but some series, chaining evolutions like Pokemons, lived more than 20 years to the present day ! (TI-82 > 82 Stats > 82 Stats.fr, and the Flash 8x series...)
Hope those old models won't be forgotten by everybody !
Keep programming on them, guys !